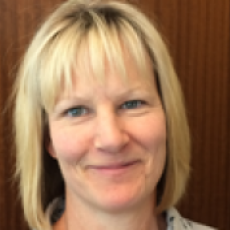 Krista McFarland, PhD
Associate Adjunct Professor
Dr. McFarland received a BS in biology from the University of California, San Diego, and a PhD in neuroscience and behavior from the University of California, Santa Barbara. She then held an NIH-sponsored postdoctoral fellowship and later worked as an assistant professor in the Department of Neurosciences at the Medical University of South Carolina. Her work there focused on neuroadaptations contributing to drug-seeking in rodent models of relapse.
In 2006, Dr. McFarland moved to ACADIA Pharmaceuticals Inc., where she led the in vivo pharmacology group. Her research focused on finding small molecule compounds to treat the behavioral symptoms associated with neurodegenerative diseases like Alzheimer's and Parkinson's diseases. This work included early stage drug discovery screening, as well as behavioral, neurochemical, and pharmacokinetic characterizations of more advanced drug candidates. At ACADIA, she contributed to the preclinical development of Nuplazid, which was granted breakthrough therapy designation by the FDA in 2014 and was approved for the treatment of Parkinson's disease-related psychosis in 2016.
Since joining the IND as a neuropharmacologist, Dr. McFarland's work focuses on the development of drug therapies that treat and prevent the progression of neurodegenerative diseases.