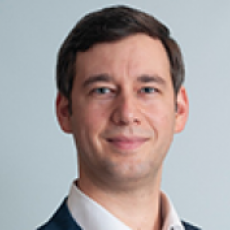 Dr. Mordes joined the IND in 2021 as a Principal Investigator and Assistant Professor in Pathology. He is a neuropathologist most recently from the Dept. of Pathology at Mass. General Hospital and Harvard Medical School.

His research focuses on understanding how neurons are lost in neurodegenerative diseases by combining human neuropathology with mechanistic experiments in stem cell–derived neurons. More recently, he has incorporated single-cell RNA-seq as a powerful complement to these methods. With collaborators, he demonstrated that heat shock proteins are elevated in the brains of ALS/frontotemporal dementia (FTD) patients that harbor dipeptide repeat proteins. This observation suggests an attempt by these cells to protect against neurodegeneration, potentially revealing new drug targets for boosting neuronal viability. He has published in PNAS, Neuron, and the New England Journal of Medicine, and has received research awards from the ALS Association and NINDS. His lab is affiliated with the UCSF Weill Institute for Neuroscience and the Broad Center of Regeneration Medicine and Stem Cell Research.

Dr. Mordes obtained his MD and PhD in Biochemistry from Vanderbilt University School of Medicine. He completed residency and fellowship training at Massachusetts General Hospital, including serving as the clinical neuropathology fellow for the Massachusetts Alzheimer's Disease Research Center (ADRC), and post-doctoral scientific training in the laboratory of Kevin Eggan at Harvard University and the Broad Institute. In addition to his research with the IND, Dan is also an attending pathologist with clinical duties on the neuropathology service at UCSF Medical Center.