Image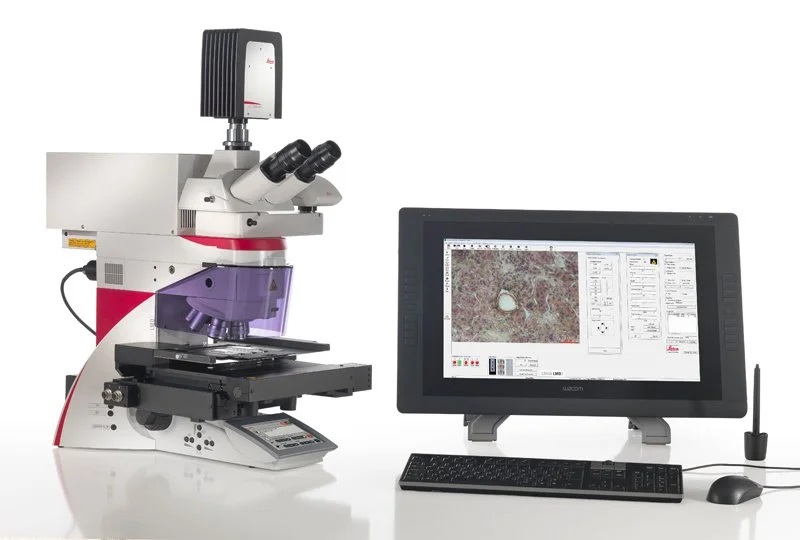 LMD7
Laser Microdissection (LMD), also known as Laser Capture Microdissection or LCM, enables users to isolate specific single cells or entire areas of tissue. Powered by a unique laser design and dynamic software, Leica LMD systems allow users to easily isolate Regions of Interest (ROI) from entire areas of tissue down to single cells or even subcellular structures such as chromosomes. LMD is typically used in genomics (DNA), transcriptomics (mRNA, miRNA), proteomics, metabolomics, and even next generation sequencing (NGS).
Image
SP8 LIGHTNING
This is an inverted confocal microscope with five filter-free spectral and individually regulatable channels, including two standard PMT detectors and three high-sensitivity HyD detectors with photon counting capacity.  The scanner also includes both standard galvo scan mirrors and an optional 8 KHz resonant scanner for high-speed imaging.  Use of an acousto-optical beamsplitter (AOBS) instead of traditional dichroic mirrors makes this microscope suitable for multispectral and reflected light microscopy applications. This system includes several laser lines affording the ability to image most common fluorophores. This system also features LIGHTNING deconvolution software that enables multicolor spatial resolution down to 120 nm.
Image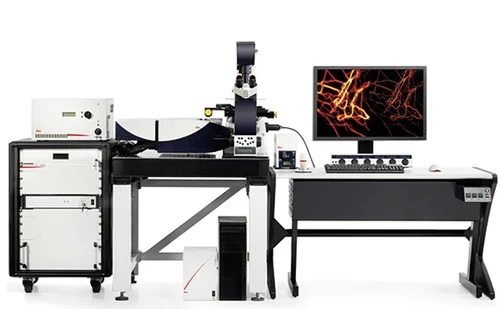 SP8 STED FALCON
This Leica confocal system is based on the inverted SP8 platform and features both STED (stimulated emission depletion) super resolution function and FALCON (FAst Lifetime CONtrast), which is a fast and completely integrated fluorescence lifetime imaging microscopy (FLIM) confocal platform. It has an achievable lateral resolution of 50 nm. In addition to the 405-nm laser, the system is equipped with a white light laser that can deliver up to eight simultaneous lines of any wavelengths between 470 and 670 nm. Most common fluorophores can be imaged.